This weekend, I was busy #celebratingbabymateo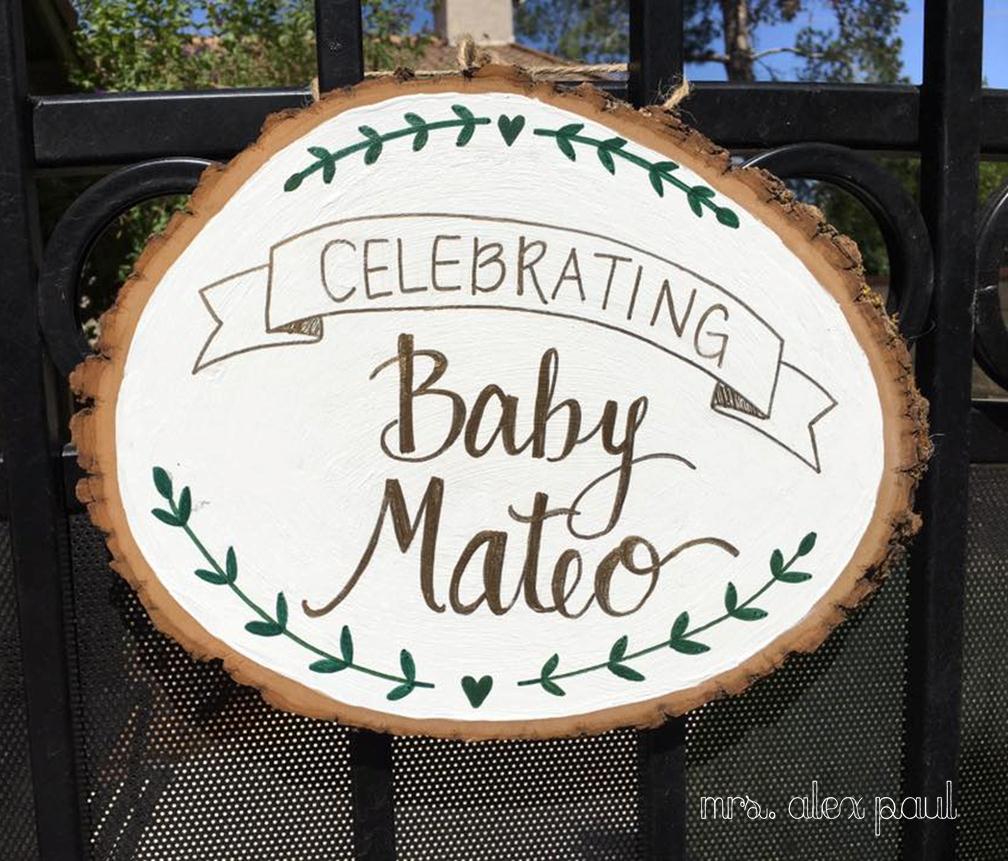 My cousin and his wife are expecting their second child – a baby boy! And for us hispanics..babies are a BIG deal.
I hosted the baby shower at my aunt's house – the mommy-to-be chose a rustic white & green baby shower theme.
We started out with rustic invitations from Shutterfly. I added a gold pocket on the back for the attire insert (guests were asked to wear white) and a diaper raffle card.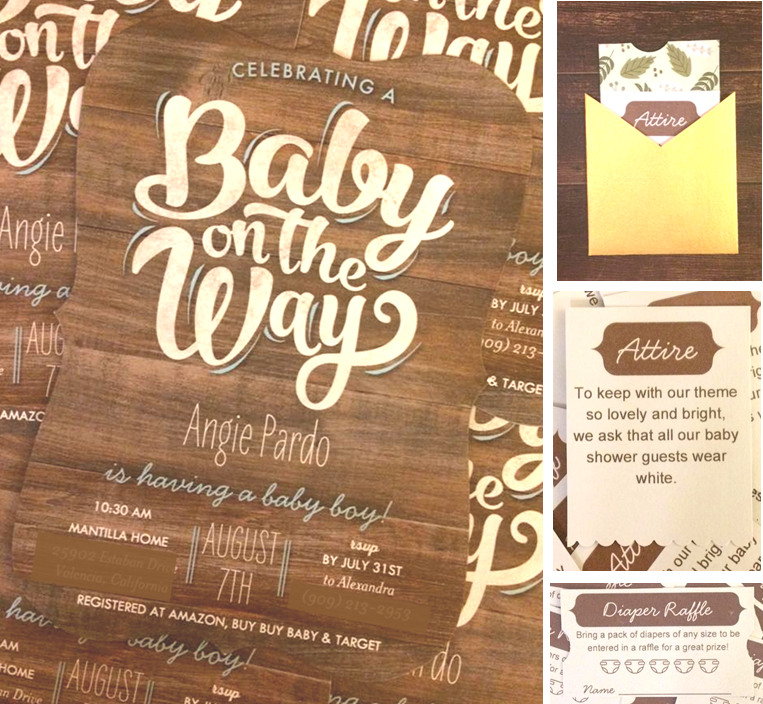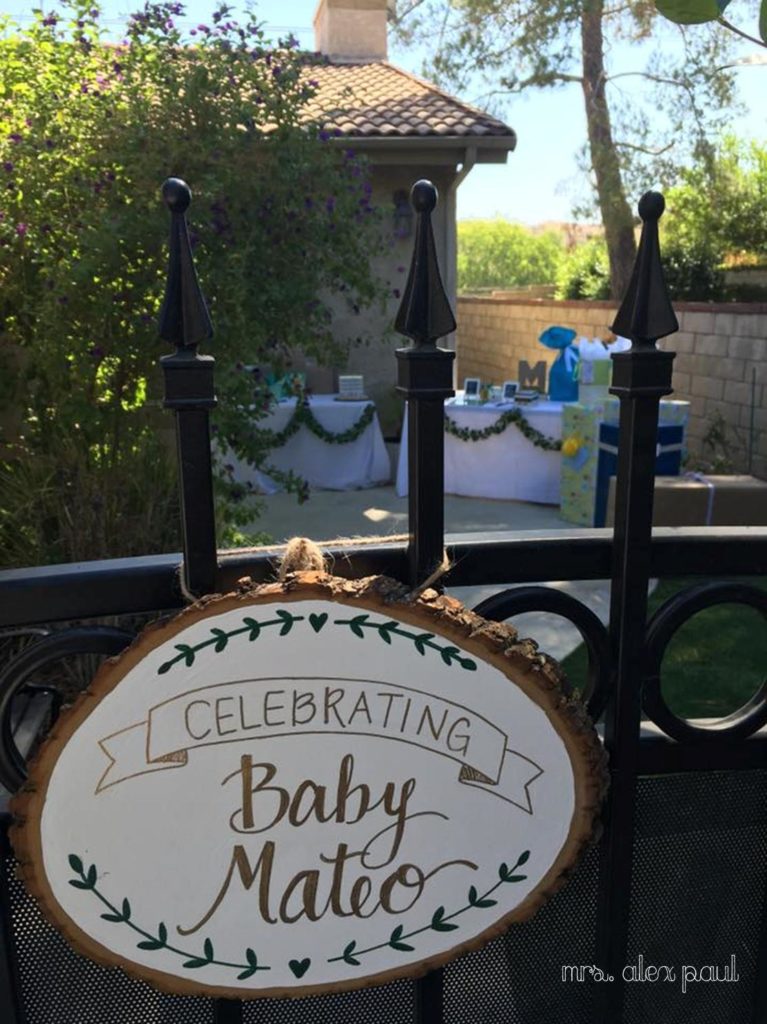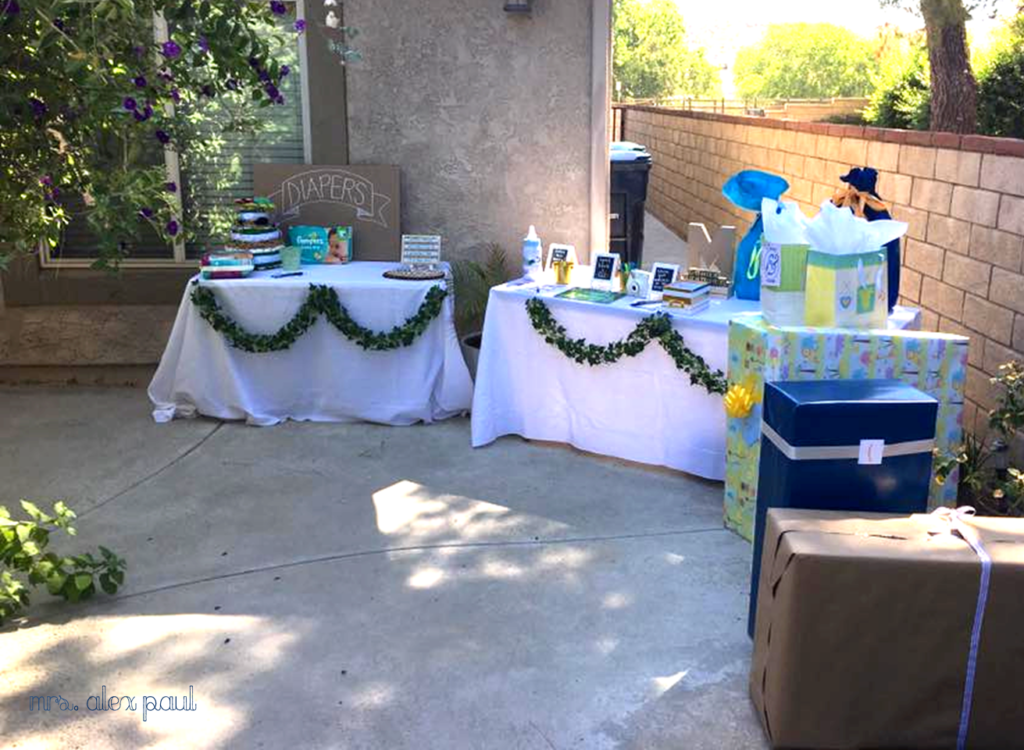 The entrance courtyard had a diaper raffle table (a MUST for any baby shower, imo) and a gift table with some activities.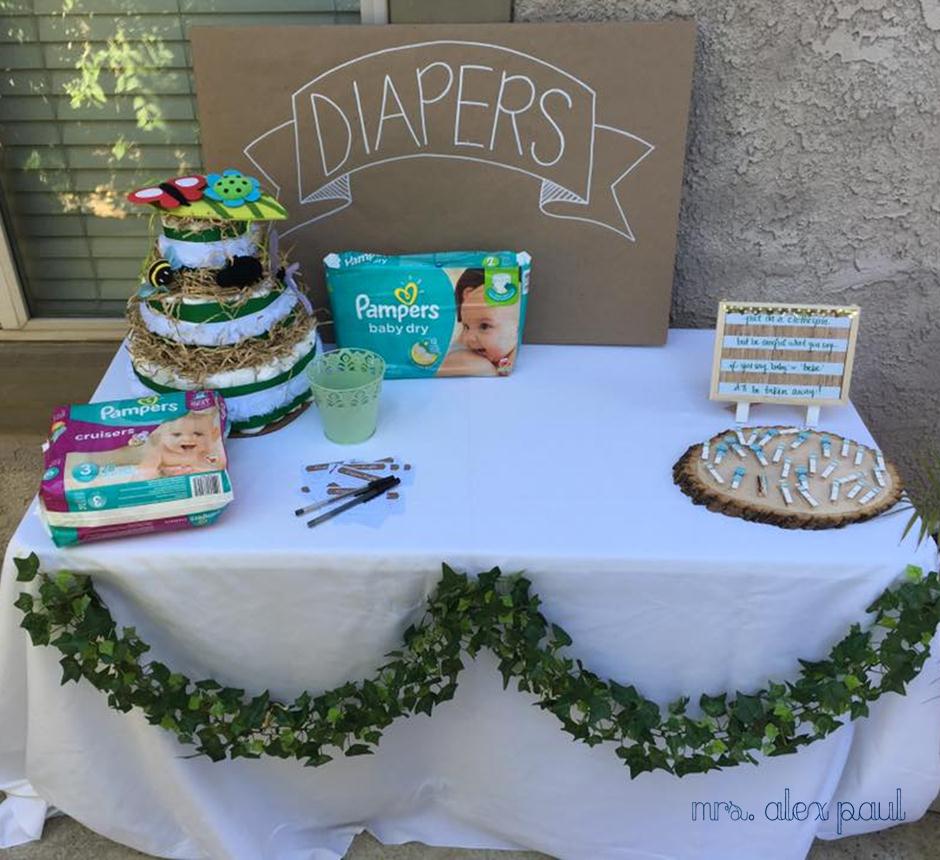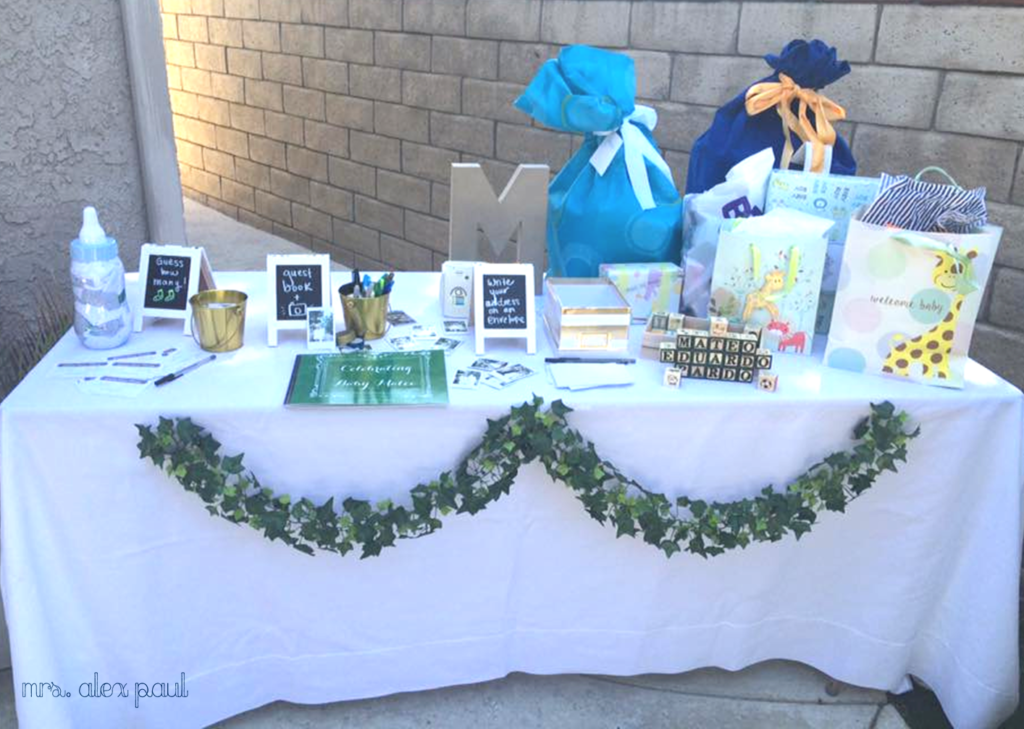 I had some activities for the guests to do right when they walked in.
When guests first arrived, they grabbed a clothespin for the Baby Shower Clothespin game. It's a classic! I painted them white and added a baby rattle or baby bottle sticker to theme them a little more.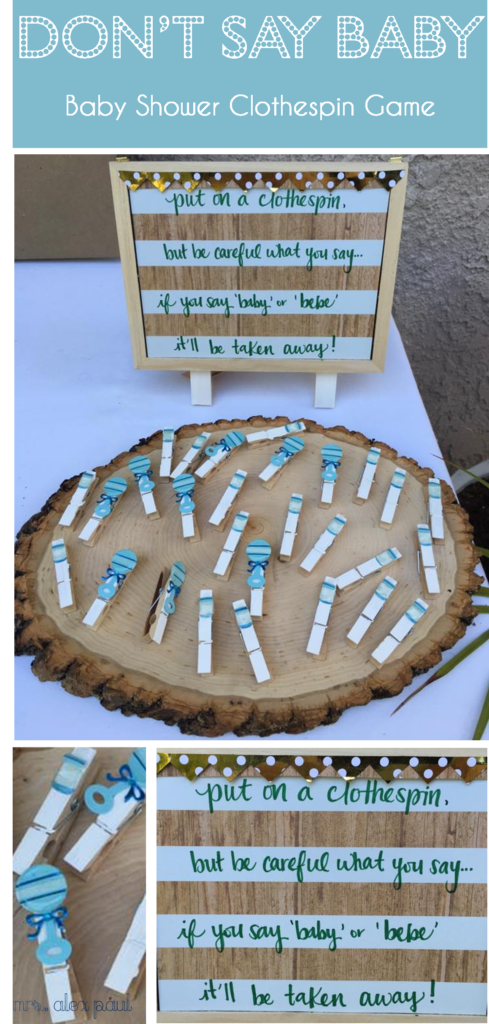 The next game we had for guests as they entered was the "Guess How Many" game.
I've seen this game done at a lot of baby showers – usually filled with candy. I wanted to update the game and fill the baby bottle with items that are actually useful to the mom! (Lord knows no one needs 400 blue MnMs hanging around.)
And let me tell you, shoving those baby socks in that bottle was no easy feat!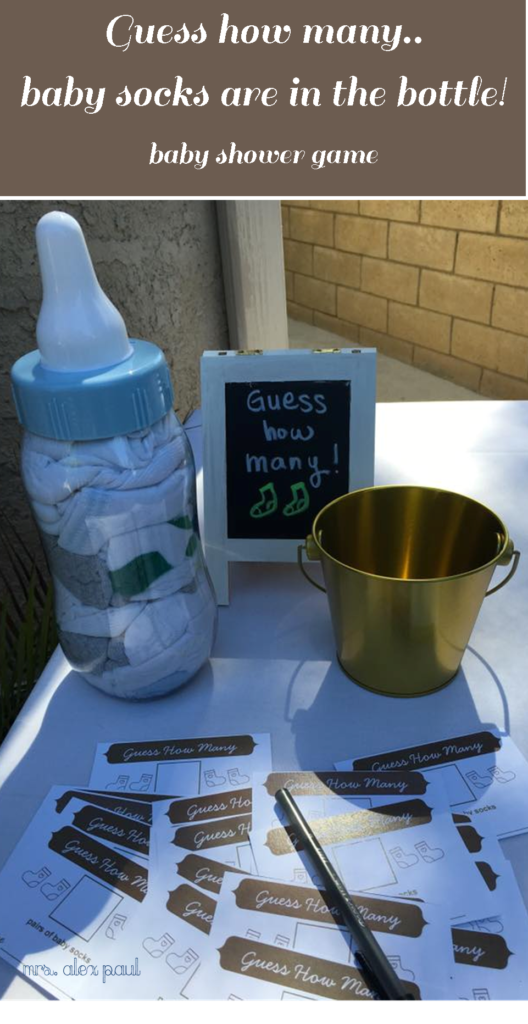 For the guest book, guests had to take a picture with the mommy-to-be, use washi tape to tape it to a page and write a heartfelt message. I made a blank photo book on Shutterfly and it worked perfectly!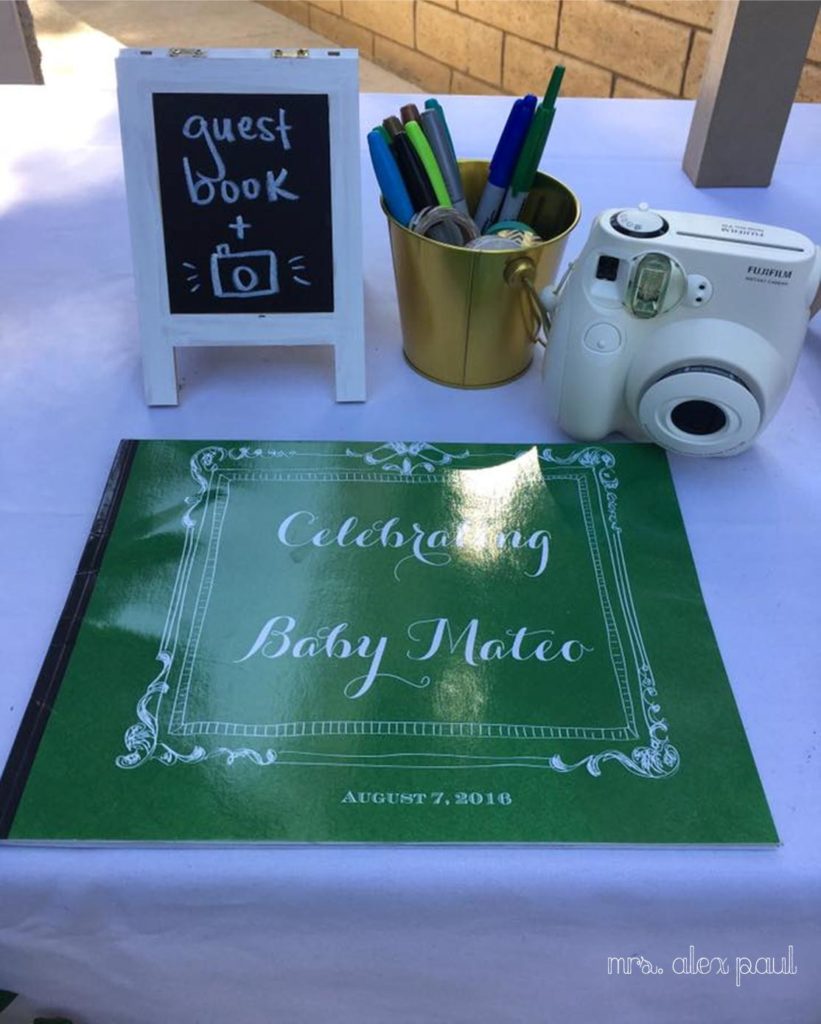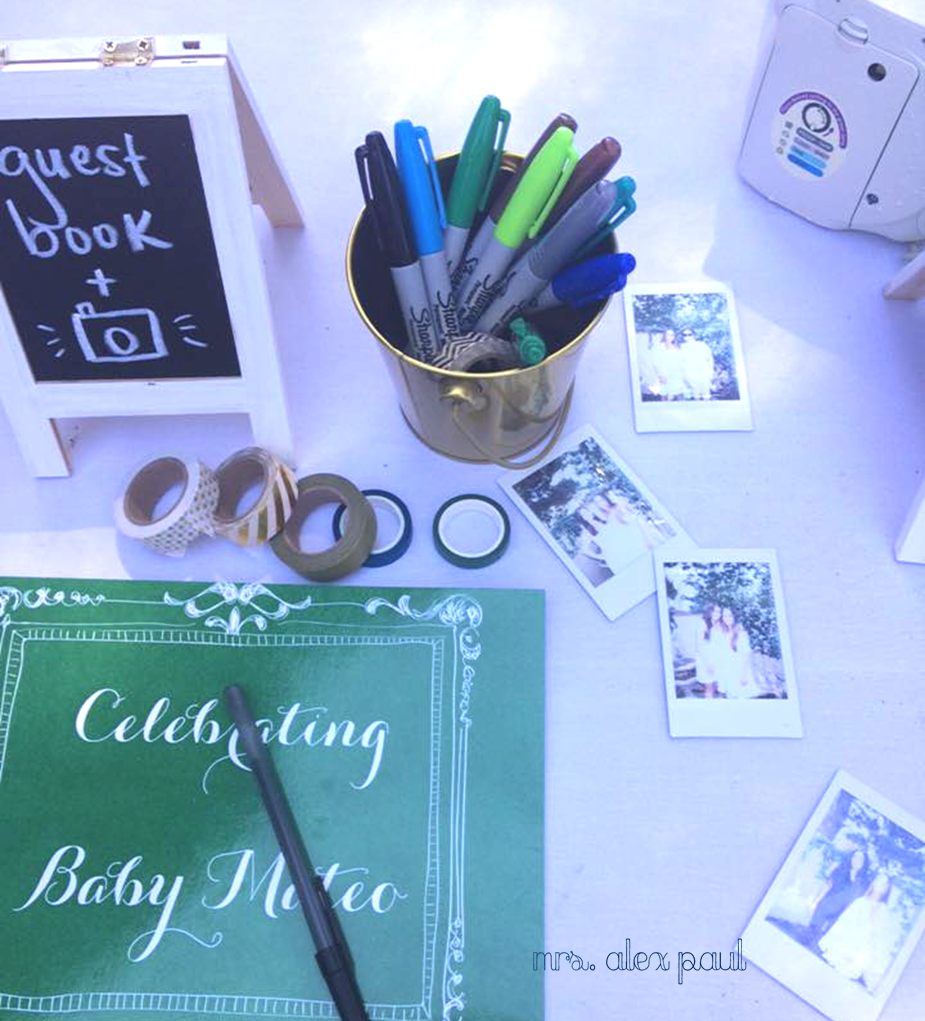 Two of my favorite decorations were the alphabet blocks arranged in the baby's name (painted in a forest green and stuck together using glue dots) and the green and tan diaper cake,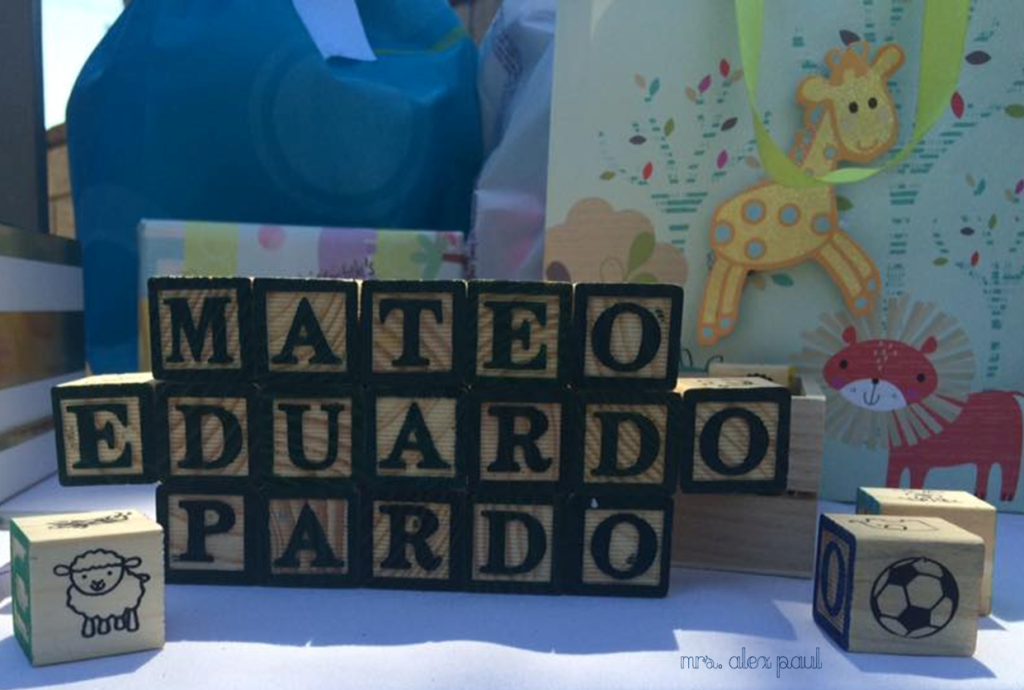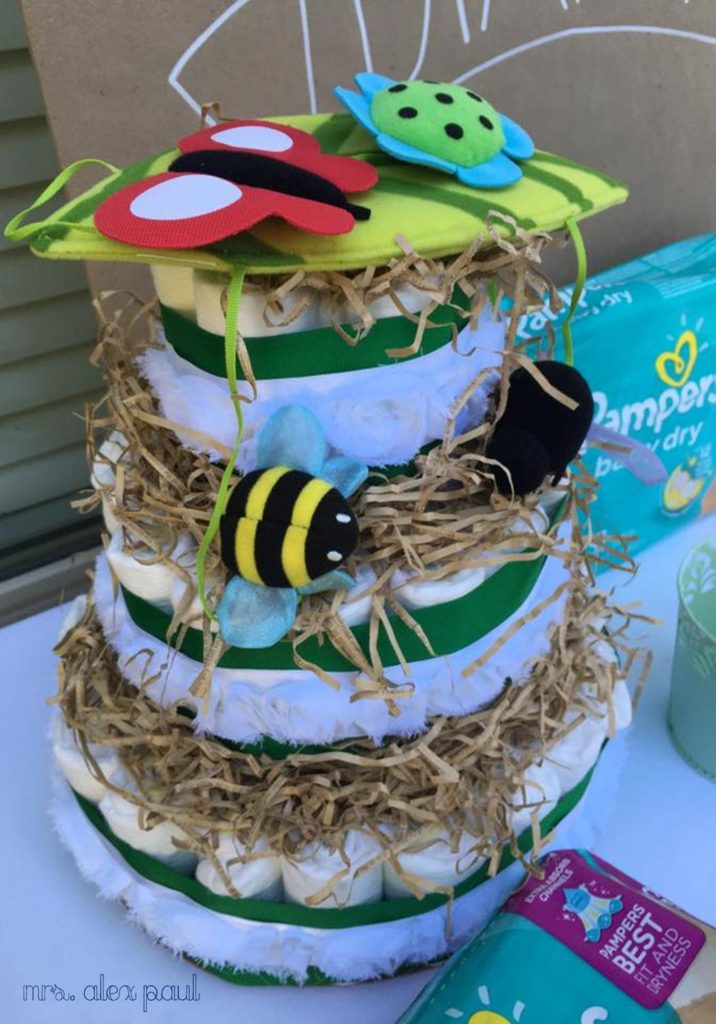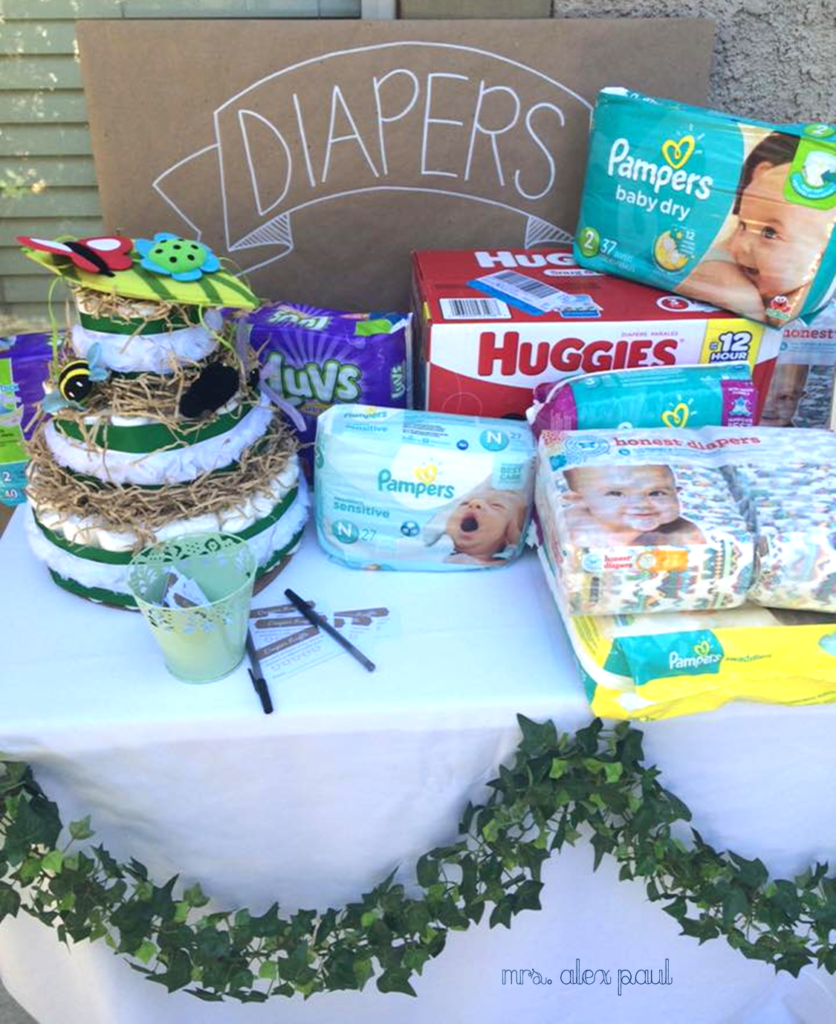 Once guests were done with the activities in the courtyard, they headed to the backyard where the tables were set up.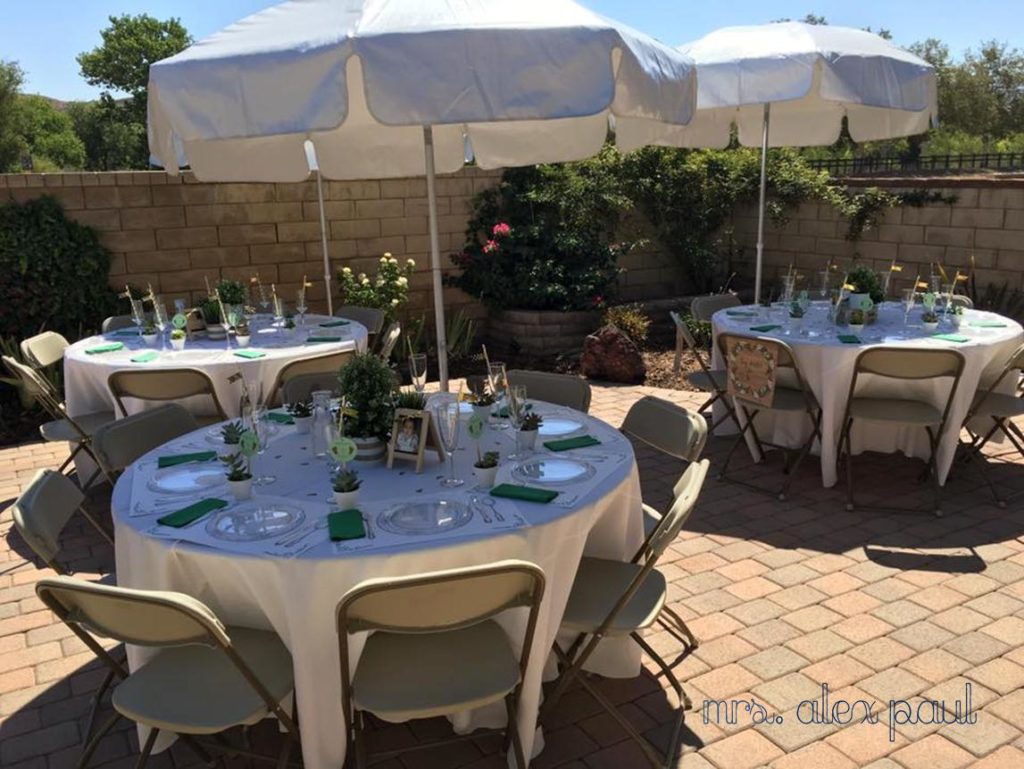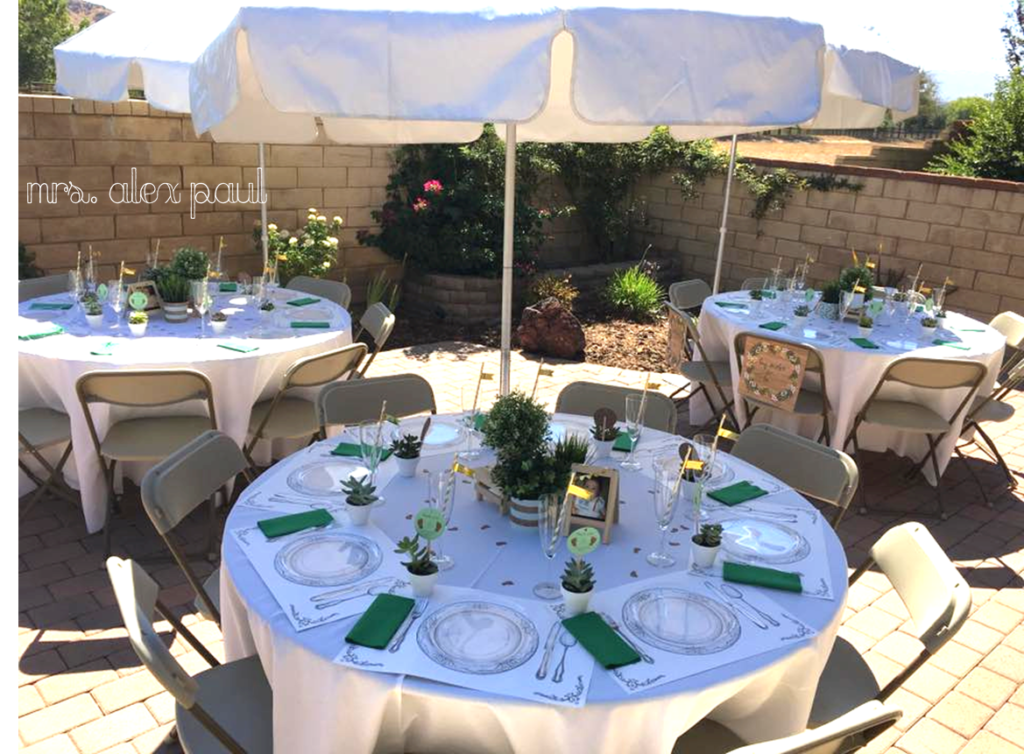 The centerpieces had greenery and a wooden easel with baby pictures of the mom, dad and big sister-to-be.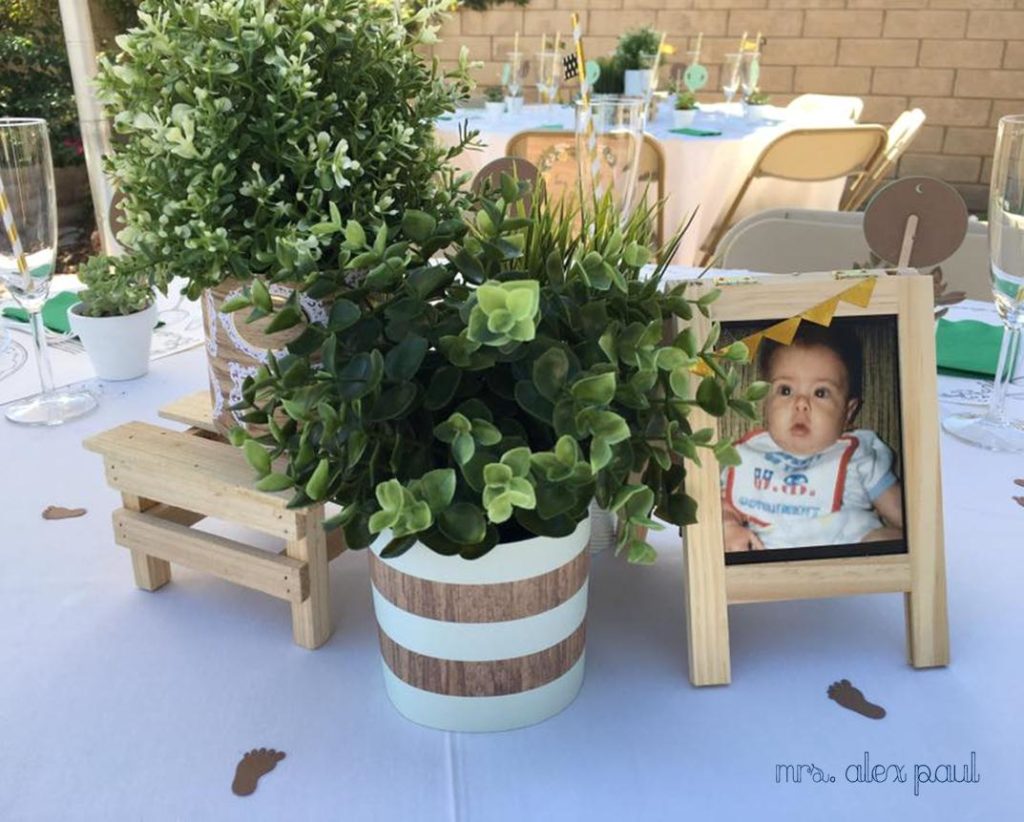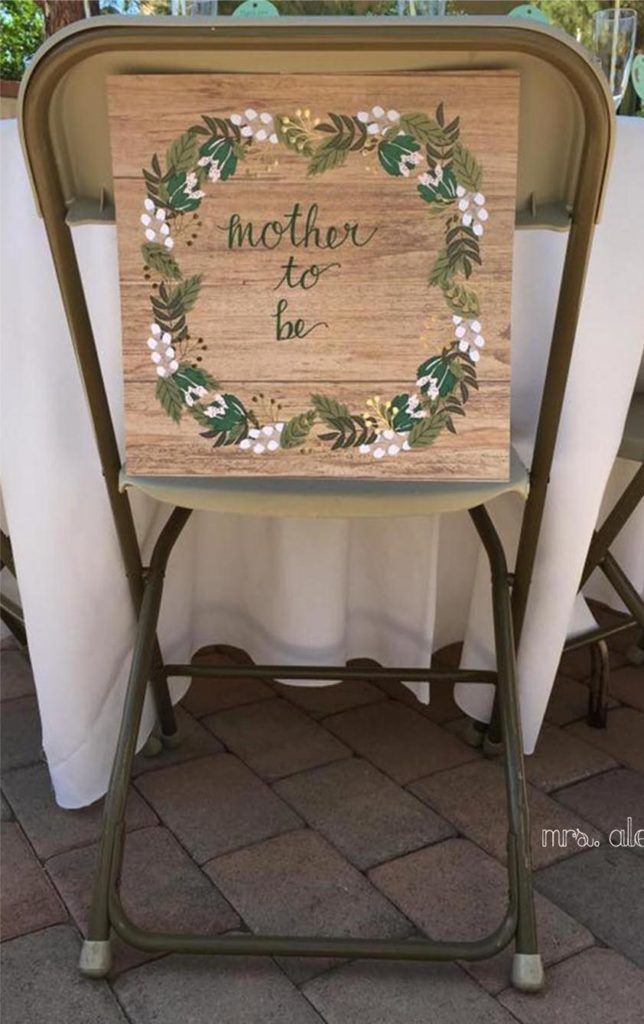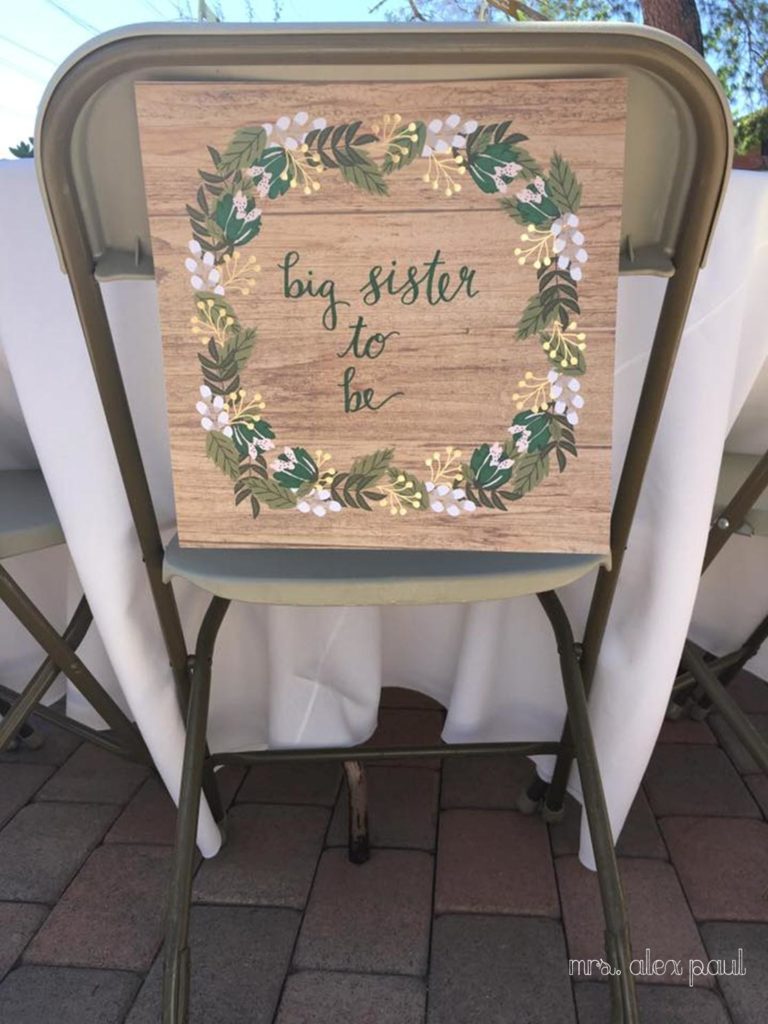 One of my favorite parts of the place settings were the printed placemats (bought here) with the clear plates and cutlery. It was almost as if the plates and utensils were invisible!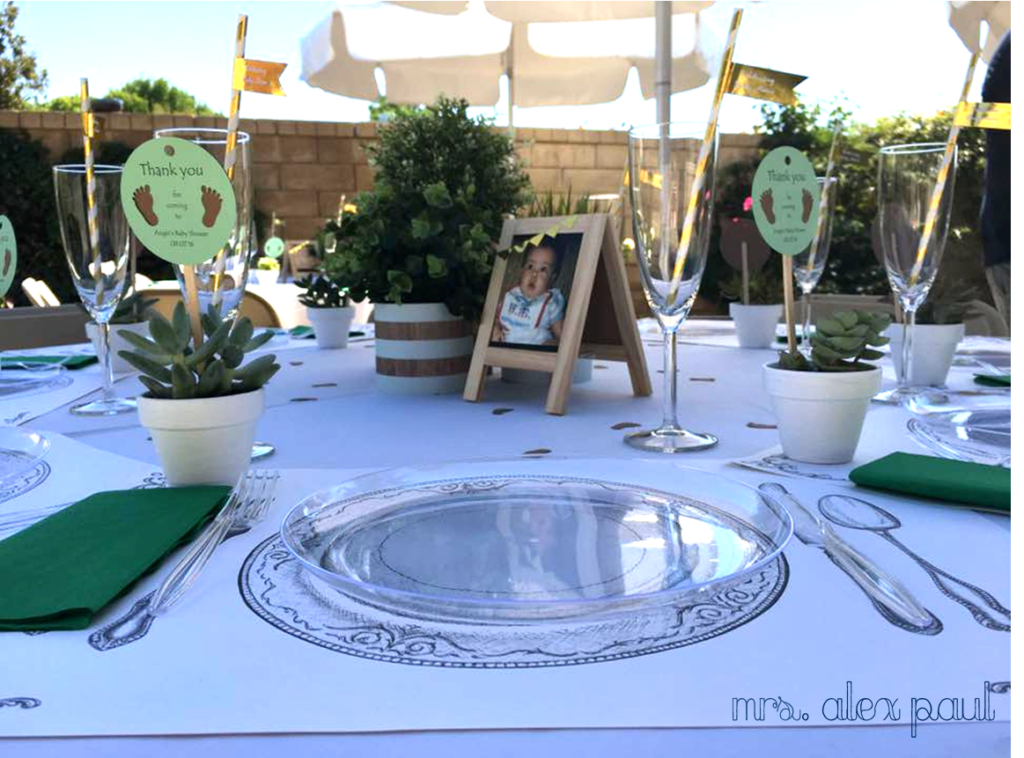 Okay. Let's get to my favorite baby shower game. Ever. OF ALL TIME.
Play-Doh Babies.
For this game, each person gets a mini play-doh tub. They need to "make a baby" in 9 minutes…just like the mom-to-be makes a baby in 9 months!
This game is seriously hilarious. And realllllllly shows you which of your family has no creative ability whatsoever. (i'm talking to you grandma..)
I always do 3 prizes: Most Creative, Ugliest and Best Overall.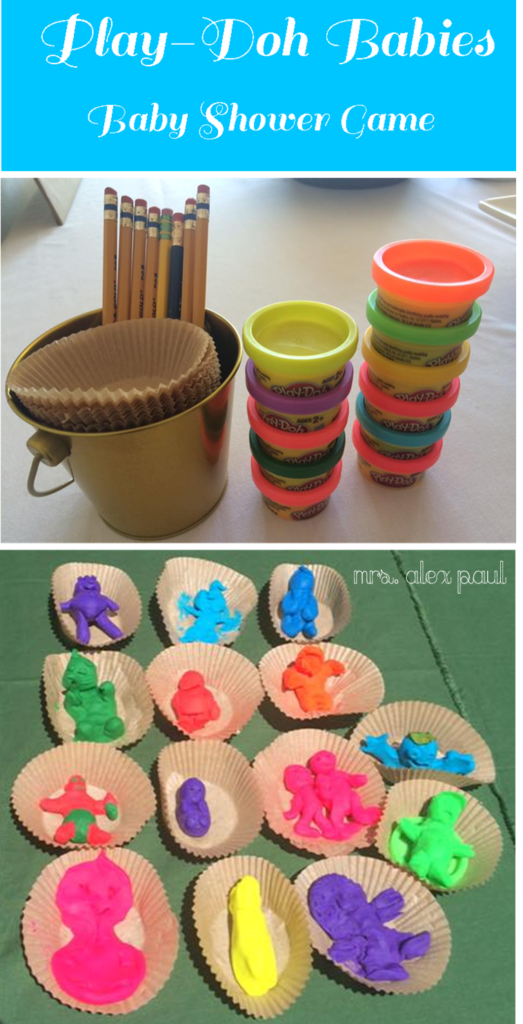 I'm case you're curious…my grandma's is the purple one on the bottom right. Nope, that's not roadkill. That's supposed to be a baby. Needless to say, she won the prize for ugliest baby.
The last game we did was a little tougher for guests – and a smidge tougher on your wallet (to be honest).
I bought 15 items from Target and guests had to guess how much each item cost. Not as easy as you'd think!
But, at the end of the game, the mommy-to-be has a lot of useful items to take home with her!

To keep with our #CelebratingBabyMateo tagline, I ordered these custom flags and straws from etsy. #obsessed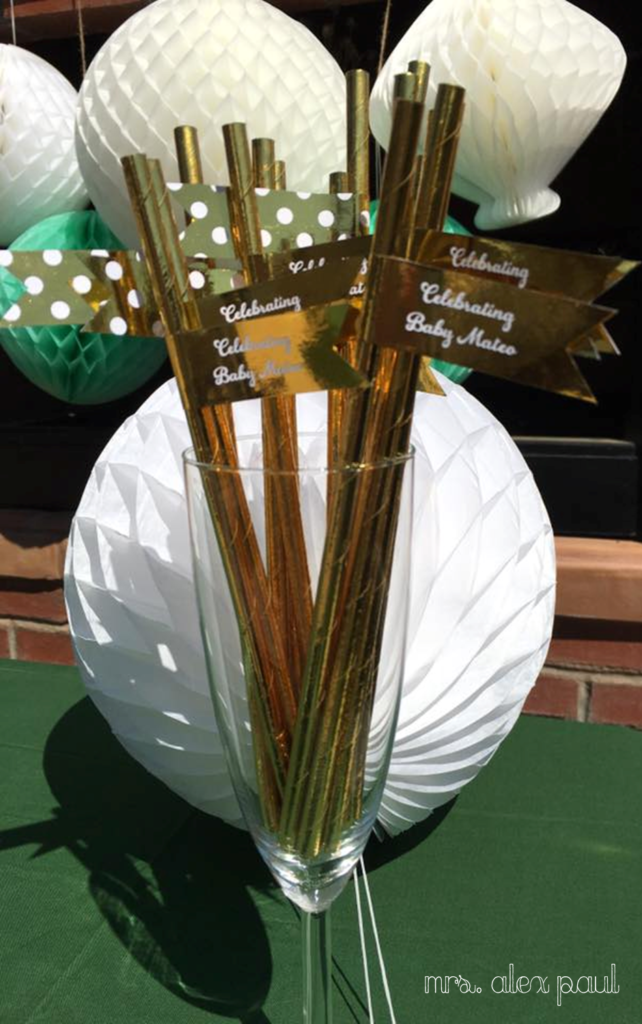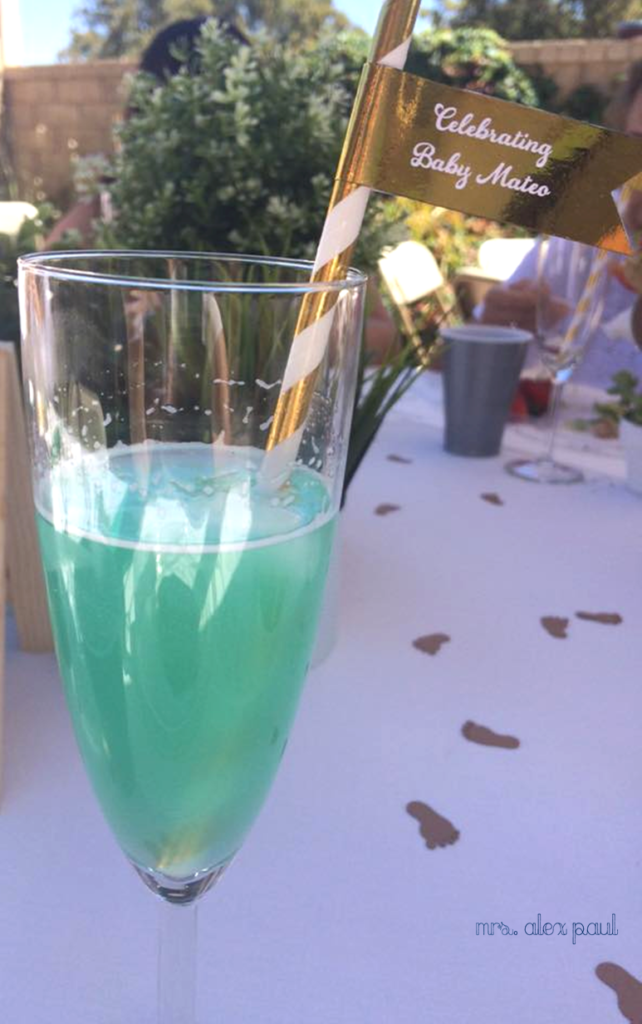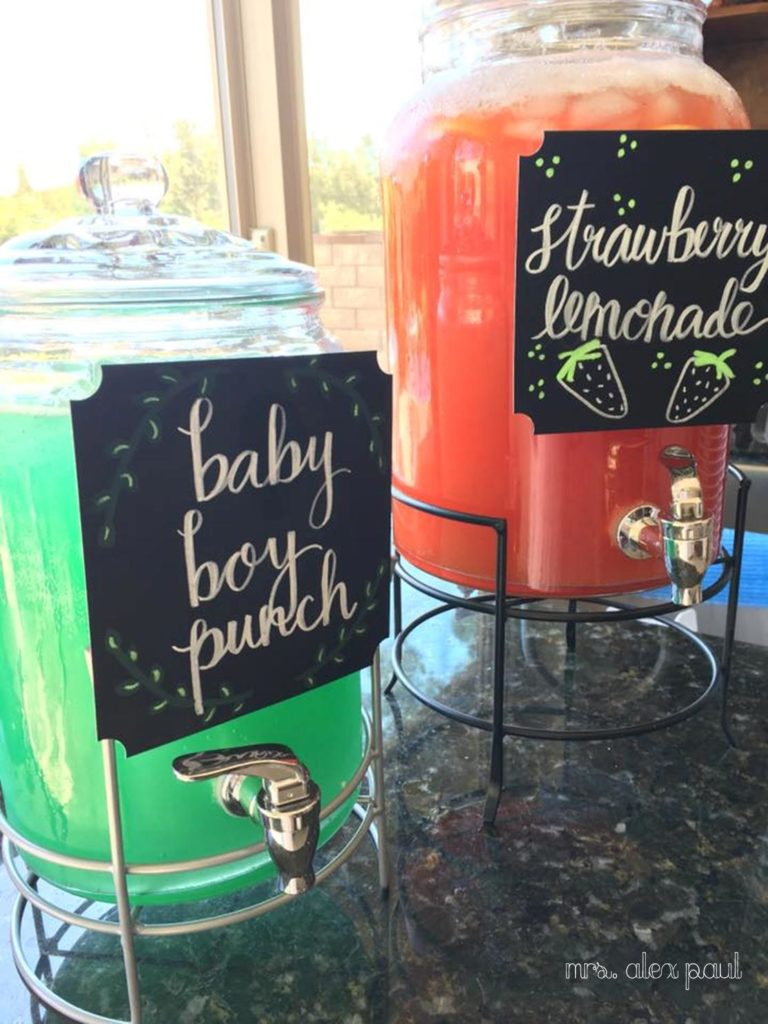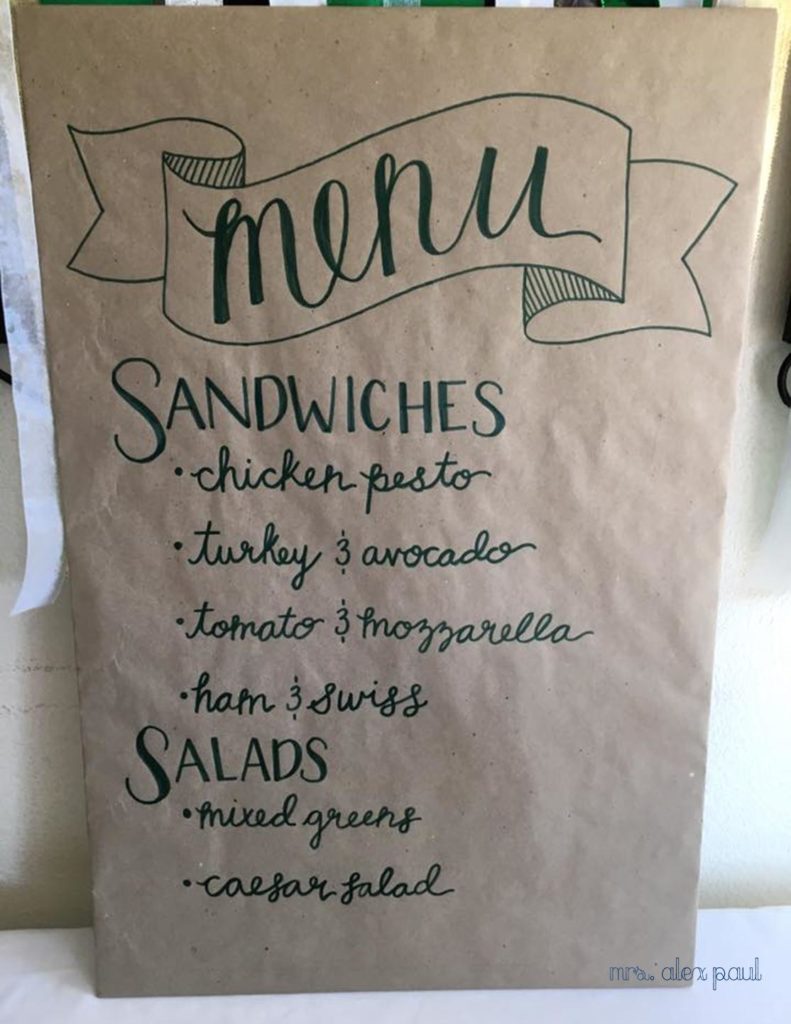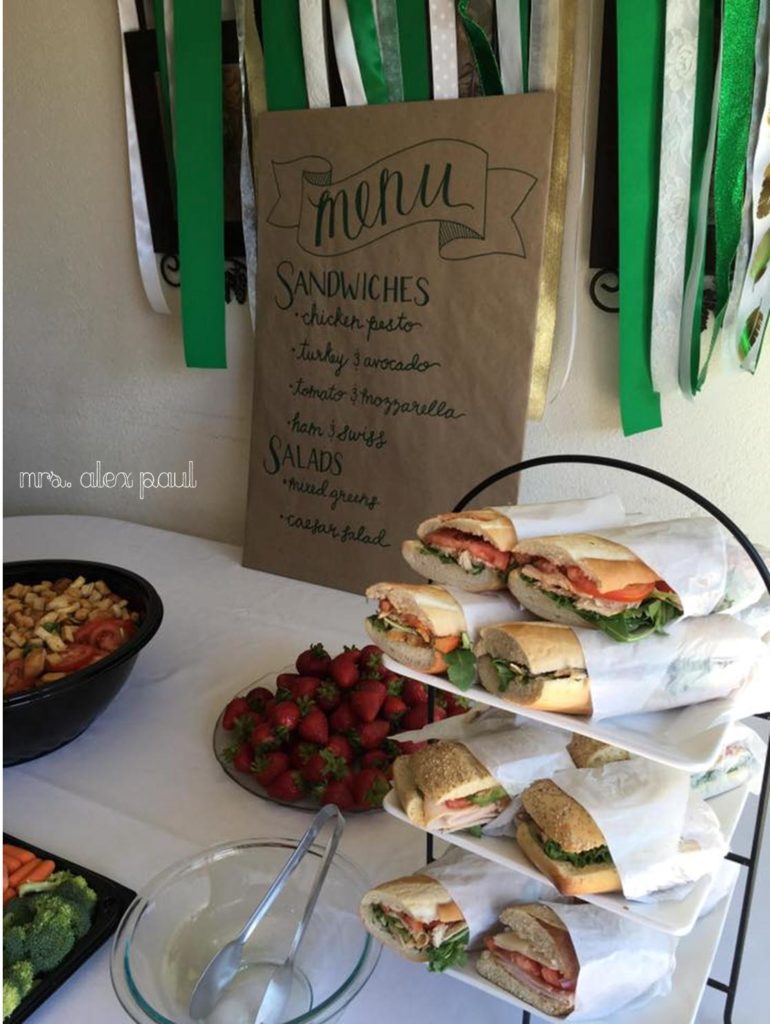 As favors, every guest took home a mini succulent.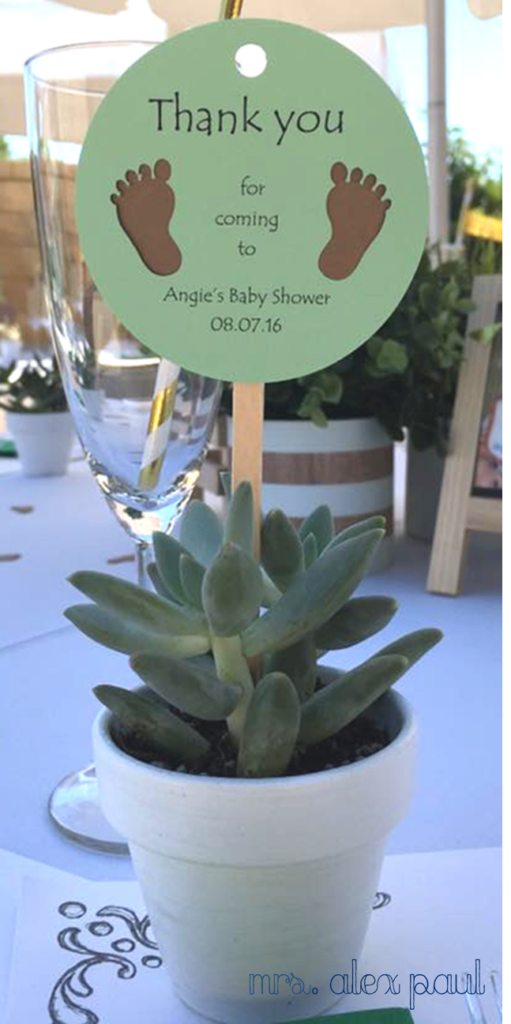 Printables:
Guess How Many Game Guessing Card
The Price is Right Game Card
Now that the shower's done…the countdown begins until Baby Mateo arrives!
L,
Mrs. Alex Paul