My grandmother – the most incredible woman on this planet – just had a major birthday.
And throwing her an 80th birthday party was one of the greatest honors of my life.
Look at her killing it at 80.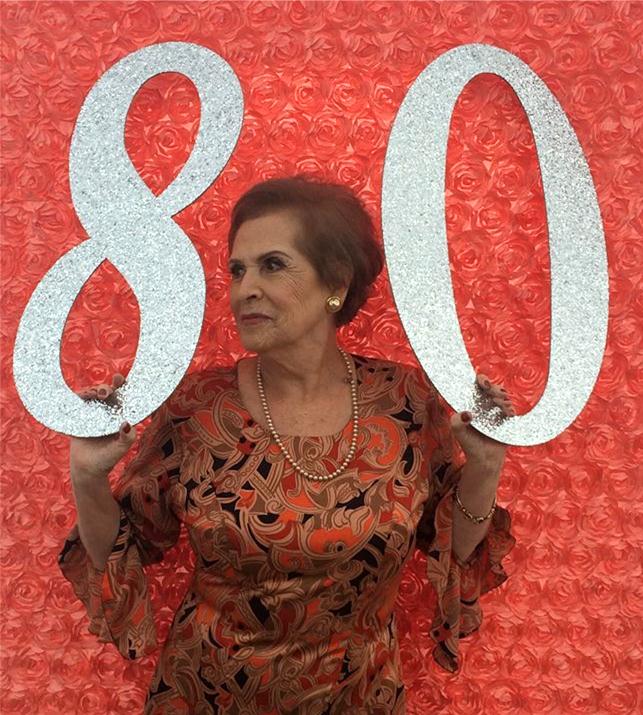 All 6 of her children, 9 grandchildren..and 1 ex husband…turned up to celebrate this wonderful matriarch.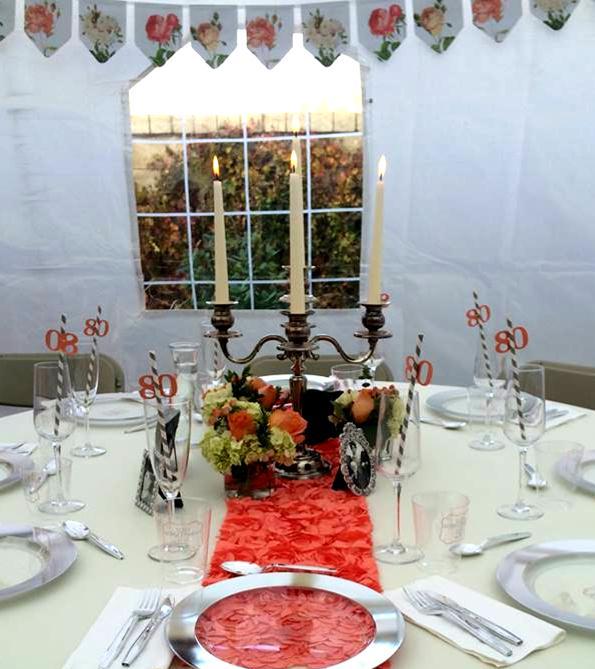 Her dream? A rosy 80th birthday with dinner and dancing.
My favorite decoration was the floral, textured photo backdrop and a sparkling 80.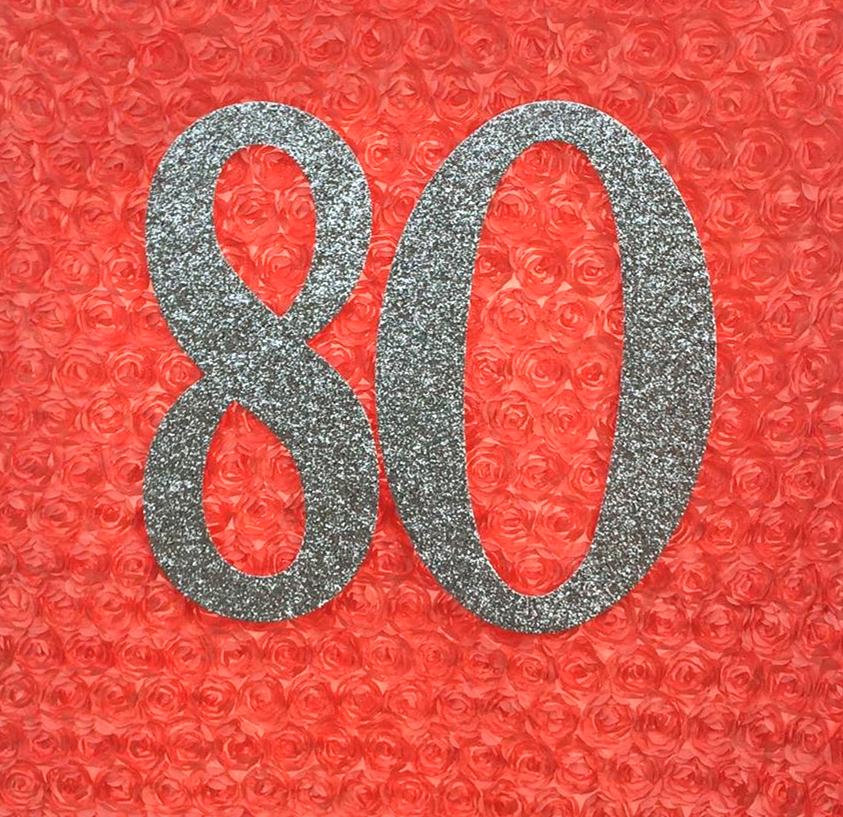 That same coral fabric helped make the roses pop in our centerpieces. AND it matched the coral "80" straws in the champagne glasses. #matchymatchy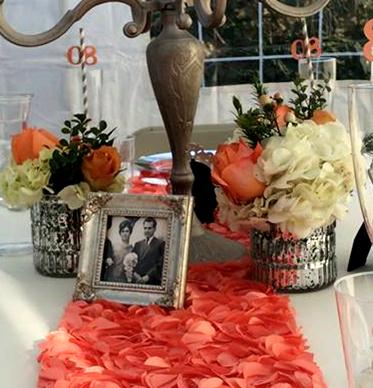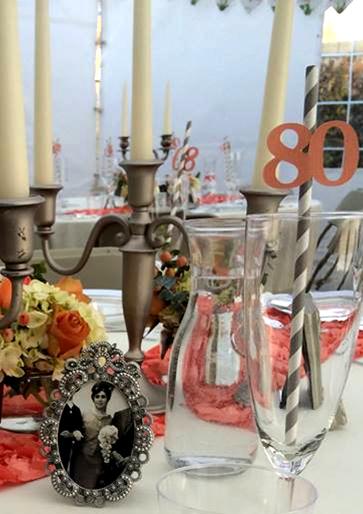 I printed old, black and white pictures of my grandma and put them in antique-style frames. Guests each got to take one at the end of the night – such an easy party favor and it's extra sentimental to my family.
One of my favorite parts of the decor were the custom plates..and by custom, I mean plates from Party City and a clear, personalized sticker from Etsy. Put those two together..and bam, an awesome custom place setting.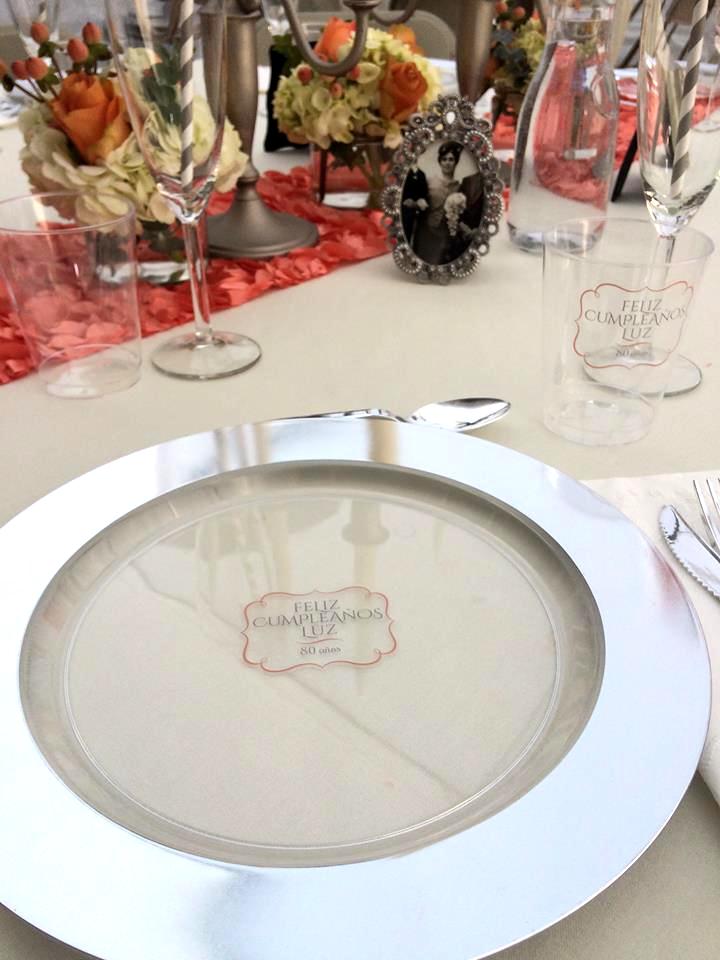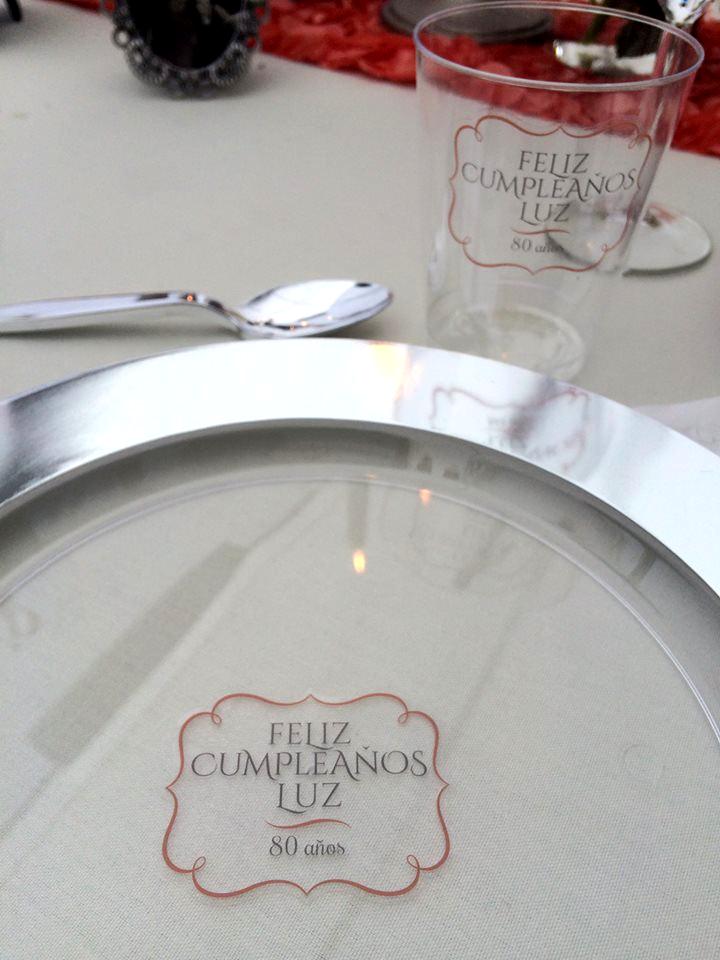 #felizcumpleaňosluz
Once dinner was over and people had had a little too much bubbly, we busted out the photo props!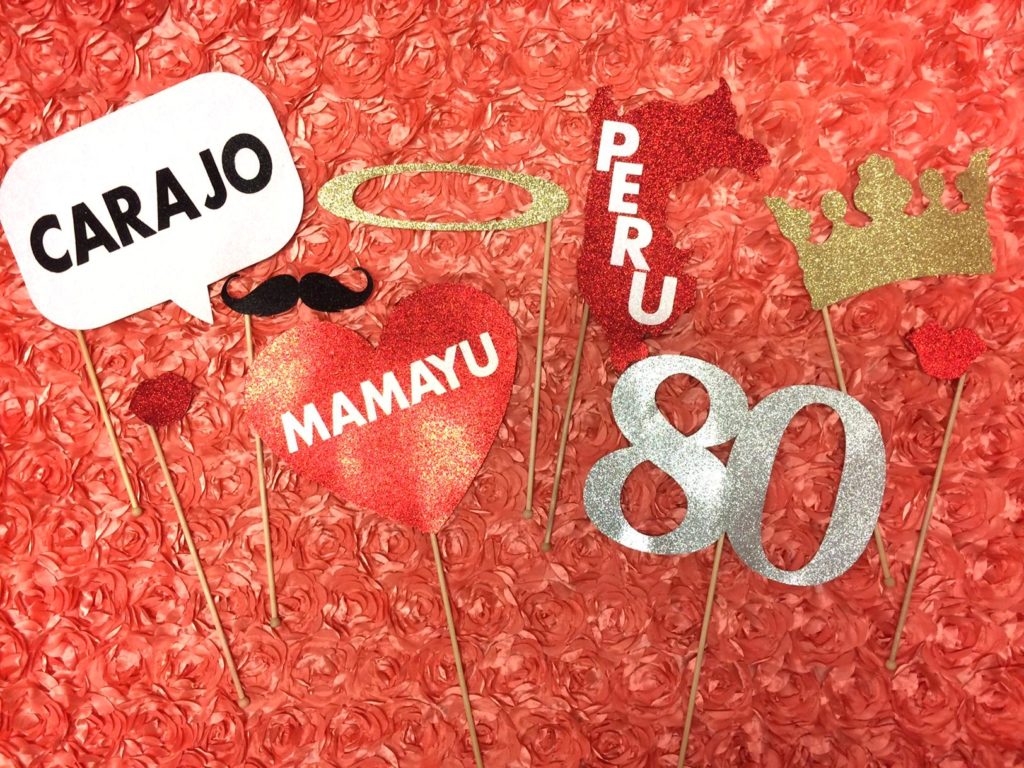 Thanks to my Silhouette (#OBSESSED), I made some custom photo props especially for my grandma.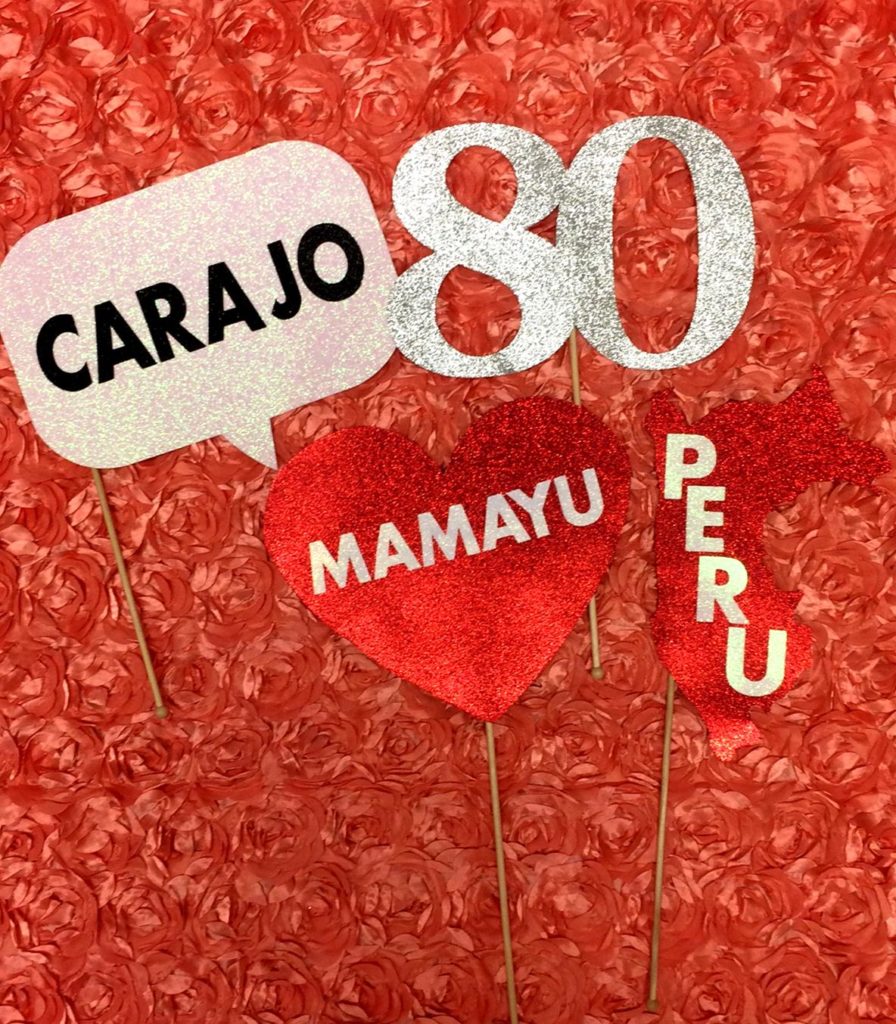 Along with the normal mustache, lips, crown..I added a Peru (obviously), a sparkly silver 80 and a heart that says Mamayu, which is a nickname that her oldest grandkids call her.
But the most popular photo prop was a word bubble that says CARAJO..her favorite Peruvian swear word. #classygrams
Happy 80th grandma – here's to many more! <3
L,
Mrs. Alex Paul