I love vacations.
A tropical beach + a piña colada in my hand = heaven.
But when the trip is over (and those post-vacation blues are setting in), my husband and I pull out our travel souvenir and ceremoniously add it to our magnet collection.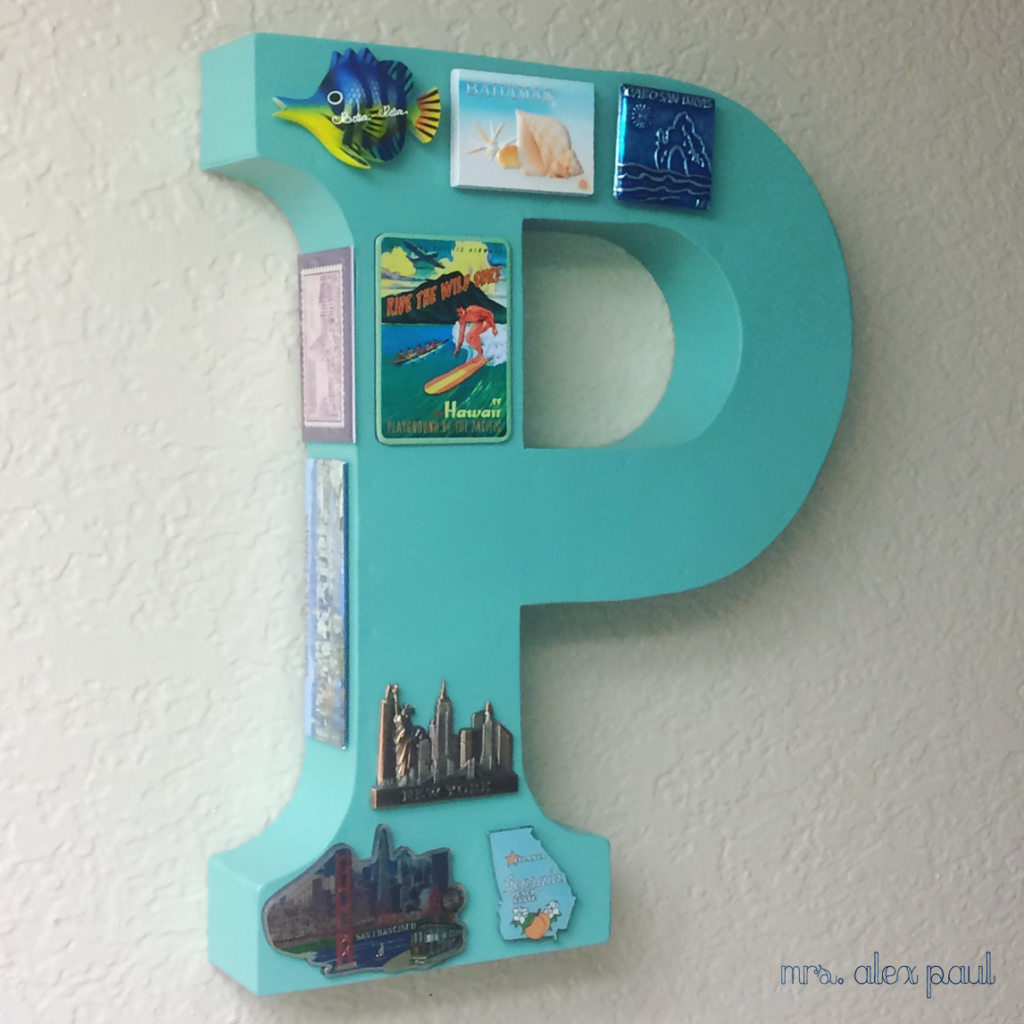 I found this metal letter online at PBTeen. It's made out of iron and I called the customer service line just to make sure it's magnetic. They confirmed it for me, so I ordered P for Paul!
I'm obsessed with it. And it's a little more fun than just displaying them on the fridge.
The other tradition we have is adding a photo to our travel gallery wall in our dining room.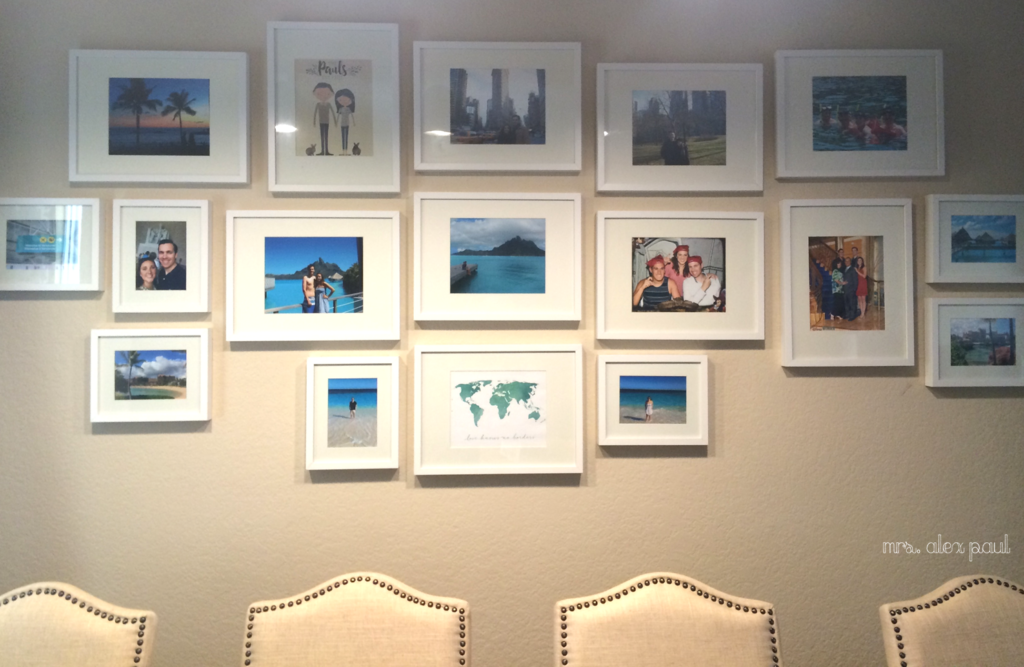 We have a picture from every trip we've taken: Vancouver, Bora Bora, New York City, Washington DC, Cabo San Lucas, and Nassau.. (and maybe too many photos of ourselves? #vain)
Sprinkled in with our travel photos, we have a few prints: a map where we put dots on all the spots we've been and a family print of Alex and I with our 2 bunnies done by InkLane Design on etsy.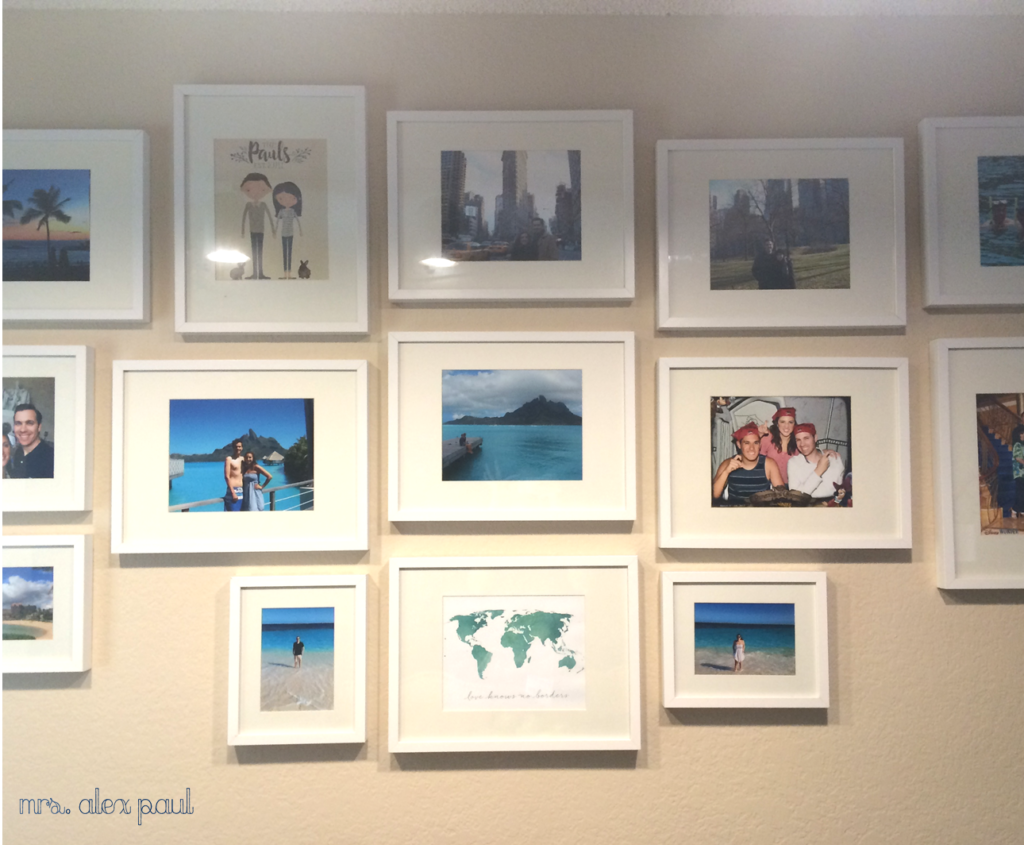 Now after reminiscing about these trips..let me just hop on over to expedia to book another one!
L,
Mrs. Alex Paul